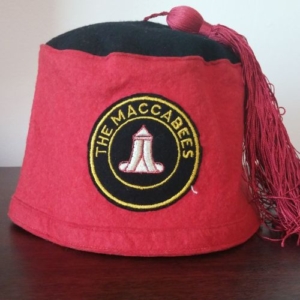 The Knights of the Maccabees were founded in London, Ontario, Canada, in the 1870's, as a break away from the Order of Foresters. Using the Jewish legend of the Maccabees, a rebellious group that fought their oppresive rulers, the founders created one of the better known fraternal orders of the day.
The group was a part of the fraternal insurance movement, but did not require examinations of new members, which put in on precarious financial footing. This resulted in a schism, and later a reunion, which resulted in a new organizational structure. The national body became known as the Supreme Tent, with states level organizations being Great Tents, which oversaw the affairs of local Tents (chapters.) The largest and most prominent state for the Maccabees was Michigan.
In 1914, the organization dropped the word "Knights" from their name and formally became known as "The Maccabees."
For more information on the organization, check out Wikipedia.
The Maccabees were not known to be a fez wearing group, making this cap all that more peculiar. This fez was a gift from Tyler Anderson and is very rare. The fez is composed of two parts, the red lower half, and a black cirlce to the make the crown. The tassel is red. The emblem is a patch, emobroidered to the front.
Based upon the size and construction, it probably dates from the 1930's or 40's.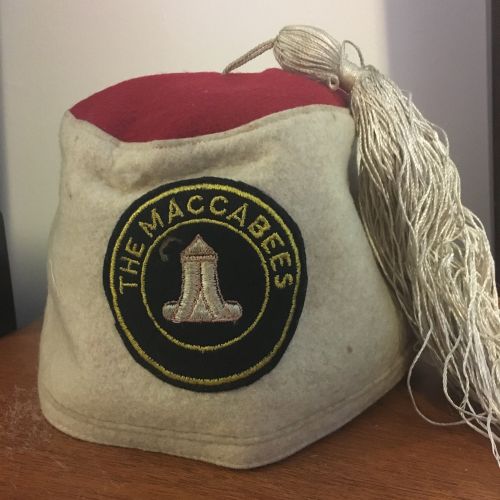 Another rare find for the collection, this fez is of the same type and construction as our other Macabees piece, but is red and white in color. The front logo is a patch that shows visible moth damage. The fez is also very, very small and may have been meant for a child. The tassel is a bit soiled, but is still visibly white. The fez is probably from the same time frame as the other – pre-1940's.